If you're interested in selling products on Amazon, you should consider a number of factors before beginning your new venture. Is selling on Amazon a good fit for you, especially mentally? It may not be the right fit for you if you don't like working hard or are easily knocked off your center by obstacles or setbacks. Selling on Amazon is a great way to make money while doing what you love, if you love making money online that is.
I've been selling online since 2002 and on Amazon since 2009. I've sold over one hundred million in products, so I do know a thing or two. I will warn you right now that this topic has so much misinformation out there, that it's no reason so many folks are confused about selling on Amazon.
Here are a few reasons to consider selling on Amazon.
Profit margins
Among other things, profit margins are crucial to your business's success. However, as Amazon constantly adjusts its fee structure, profit margins may be difficult to predict. There are many tactical options to ensure long-term profitability. Here are some examples of these tactics:
First, understand that profit margins aren't the same as sales. Amazon sales revenue is only one part of the equation. You make more money after expenses. Amazon can offer profit margins ranging from 0% to 1000%. A profit margin of at minimum 20% is the ideal goal. Profit margin is a measure of how much you make. To do that, you must increase your sales volume.
Remember how I said earlier that I've sold over one hundred million online? Do you understand that I didn't get to keep all of that one hundred million? Most folks brag about how much they've sold, but their dirty secret is that after the cost of goods sold, and other selling expenses, they probably lost money.
I've done very, very well over the years and it's because of what I learned, not what I already knew when I started selling on Amazon. It's been a long, interesting, informative, and very, very lucrative ride.
You MUST monitor your inventory costs. In the Amazon marketplace, most successful sellers segment their analysis by brand, suppliers, and buyers. The inventory turnover ratio shows how healthy your inventory is and highlights the sell-through rates. If the ratio is low it indicates that your inventory is not selling enough or that you are overstocked. Another important metric is your gross margin return on investment (RMROI).
While RMROI is important, let me simplify it a bit and simply say that TURNS are probably one of the most important metrics that you need to keep in mind. You want a HIGH turn number. A "turn" is how many times your entire inventory sells out during the course of a year. A turn rate of 17 is fantastic. A turn rate of 2 (meaning you only turn over your "money" twice a year) sucks.
You should know how to calculate your profit margin if you sell on Amazon. The 3x Rule is a good place for you to start. The 3x Rule helps you calculate your profit margin and other key metrics. This will allow you to determine if your items are profitable, and adjust your price accordingly. If you're selling handmade products, you'll find that profit margins are extremely high on Amazon, thanks to the high demand for these items.
The easiest way to understand how much money you are going to make from selling any product that is already selling on Amazon is through the use of certain Chrome extensions that are designed to allow you to enter your cost on the exact Amazon product page, and it'll take all the fees into account and give you a net profit number, along with the margin and ROI percentages.
No matter how you figure out your profitability, you MUST DO IT ONE WAY OR ANOTHER. To just guess if something is going to be profitable, and send it down to Amazon to "see what happens" is how you become one of the Amazon sellers on Facebook groups whining about how you're not making any money. Selling on Amazon is a very real business and you need to get educated on how to treat it that way.
Amazon profit margins are an important aspect of online selling. As of this writing, 80% of SMB sellers earned under $500 per month while only two percent made over $10,000. This number could change in the future. A high-profit margin on Amazon does not necessarily mean increased profitability. You need to understand how Amazon's sales velocity works. This can make or break your business.
Barriers to Entry
There are many benefits of selling on Amazon, but it's important to keep in mind that there are several barriers that may hinder your success. First, Amazon is a highly competitive marketplace. This means you'll be competing against thousands of other merchants. There are 2.5 million active sellers on Amazon, so there is fierce competition.
But don't despair – there are ways to overcome the barriers and make money selling on Amazon. Treat selling on Amazon as a big game. Just like any other game out there, if you know the rules better than anyone, have a serious strategy to beat the newbies into dust, and have tools and tactics no one else has, you are most likely going to win that game.
One of the most common challenges facing new sellers on Amazon is the lack of a clear structure. This can be both a blessing and a curse. Amazon's low barrier to entry makes it attractive to new sellers. However, it can also lead to increased competition, albeit, really, really bad competition, but therein lies the rub.
The truly ignorant Amazon sellers affect more than just themselves, so you want to sell products that most beginners would stay away from. More on that later. In addition to a lack of regulations, Amazon is also a potential competitor itself, with its own private label.
Now, that's more of a bane to "private label" sellers, as opposed to "wholesale" sellers, and honestly, it's becoming less and less of an issue as we move forward in time. Amazon realizes that its third-party network of sellers is a true asset and it is beginning to treat it as such, as they retreat from becoming the primary seller of almost everything on Amazon. Right now 57% of everything sold on Amazon is sold by people like us. Amazon is a great revenue-driving partner and has low barriers. Therefore, it is possible to make money selling on Amazon.
One of the biggest barriers to selling on Amazon is the competition. There are too many players on Amazon, and you can't compete with them all. This means you have to be educated about which products you should buy. If you don't have all of the data necessary to make an intelligent decision, the stupid Amazon sellers will affect your pocketbook as they race prices to zero. Smart Amazon sellers don't do this.
First, don't let the perceived high cost of selling on Amazon discourage you. This is a misconception. In order to be a professional seller on Amazon, you will have to pay a $39.99 monthly fee. Now, if that sounds like a lot of money to you, selling on Amazon may be a bit premature for you. Get out there and work some overtime; put some bread in the bank, and when $39.99/month doesn't scare you, especially in light of how much you can make, then you can begin.
Just remember to focus on bottom-line profits and don't get distracted by the egos of other sellers, like me. I can be a bit of a jerk from time to time, but understand, I am old. I've been doing this for a long time. I make a metric crap ton of money doing and consulting, so after decades at this, yeah, my patience runs a little thin sometimes with all the cray cray out there.
While Amazon's business model is simple, so is Texas Holdem' Poker. Now, there's a game that takes minutes to learn and a lifetime to master. So, don't think you got it all nailed down after watching a couple of YouTube videos and you're ready to jump off the cliff. There are still a few things to keep in mind. If you can consistently deliver a good product, at a competitive price, avoiding the high costs of product production, storage, and shipping, then you're going to make money.
Selling on Amazon: What is the cost?
Although Amazon is free to join as an individual seller, that's not the program you want to start out with. Start out with the professional program for $39.99/month. Pro Tip – if you sign up and incur several months of fees, PRIOR to getting started selling, ask Amazon support to refund those months you didn't do anything. 99% of the time they will do that.
The cost of listing is free, however, the cost of selling is one of the most important aspects when starting an ecommerce business on Amazon. Amazon requires sellers to pay fees. This can GREATLY impact your profit margins. As a result, it's important to learn about and understand the fees and other costs so that you can make a profit on Amazon.
It can be VERY DIFFICULT to fully understand all the costs across all the various products because the fees are based on numerous factors and can vary wildly from one product to another. The best way to avoid unpleasant surprises is to use a Chrome Extension that will give you all the fees. My favorite by a long shot is Asinzen.
Pricing is another important factor when calculating the cost of selling on Amazon. While large-scale selling is more expensive, small businesses can still sell products at a discount and make money. You will also need to consider Amazon storage costs and referral fees. It's important to keep in mind the COGS of your product so you can determine if you can afford to drop your price without violating any minimum advertised pricing program the brand may have to maintain a good relationship with the company.
Regardless of how small your startup business is, you need to invest at least $500 to $3000 in your Amazon venture for wholesale products. If you want to develop your own private label brand, multiply that by a factor of at least ten. This will cover the necessary costs and the costs of marketing your product. On average, Amazon sellers earn between $1,000 and $250,000 a month, which is equivalent to $3 million in annual sales. Amazon sellers typically earn between $12,000 to $250,000 annually. Despite the large profits, nearly half of all sellers make less than that because they make a lot of avoidable mistakes. I'll do another article about those avoidable mistakes in the near future.
The cost of selling on Amazon varies from one category to another. These fees are dependent on the price of the product, the category, weight, as well as the seller plan. In addition, taxes and customs fees are added to the total payment. If your private label products are imported, be sure to include the applicable taxes, duties and fees in the final price you pay. It may be more expensive to sell on Amazon than on eBay, but the potential for profit is much greater with both platforms.
Considerations before selling on Amazon
Before you start your Amazon selling campaign, you should consider a few things. First, you need a bank account for your business. Then, you should carefully review the product(s) that you are selling and consider whether there is a market for it, assuming you are going the private label route. Additionally, you should decide where you will source your product from. These are just a few of the considerations before you launch a successful venture. These are important considerations to make when you create your Amazon listing.
Amazon is a great place to sell products, especially for large retailers. Amazon boasts 200 million unique monthly users who often prefer the site over traditional stores. Amazon is a great e-commerce site for small and medium businesses. Selling on Amazon's seller central is much simpler than selling on your site. Moreover, Amazon accounts for nearly 50% of the e-commerce market in the US. It's a great way to test riskier products and attract new business.
Also, Amazon requires sellers to adhere to certain standards, besides the high costs. Sellers selling on Amazon must have positive reviews and few returns. They also need to have a track record for on-time delivery. Failure to meet these requirements could result in the seller losing their listing. It can take months to regain listings. Even if your margin is healthy, customer care and nurturing are still your responsibility. There's a lot to consider before launching an Amazon selling campaign. This is why I suggest that instead of warehousing in your garage and shipping from your kitchen table, you utilize the Amazon FBA (Fulfilled by Amazon) program. More on that in future articles.
Finding a niche is the first step in selling on Amazon if you are a newcomer that wants to do private label. Finding a good source of wholesale products (usually more than one good source) if you are a wholesale seller. It's important to remember that Amazon is a huge marketplace with millions of sellers, so you'll need to put in some time and effort to set yourself apart from the competition. This is normally done by gaining knowledge from a consultant that's been there and accomplished what you wish to accomplish.
Despite what you may have heard some folks say, selling on Amazon (private label or wholesale) is not easy, but it's not impossible. You just need to get educated. I plan on doing many articles on the topic of getting educated, so just hang in there with me.
In the meantime, feel free to leave questions below in the comment section. I'll read and respond to everyone. Oh, stay out of most of the free Facebook groups out there. Most of them will just suck the life out of you for no other reason than it makes the losers feel better about themselves. You'll also learn that mindset is very, very important in this venture.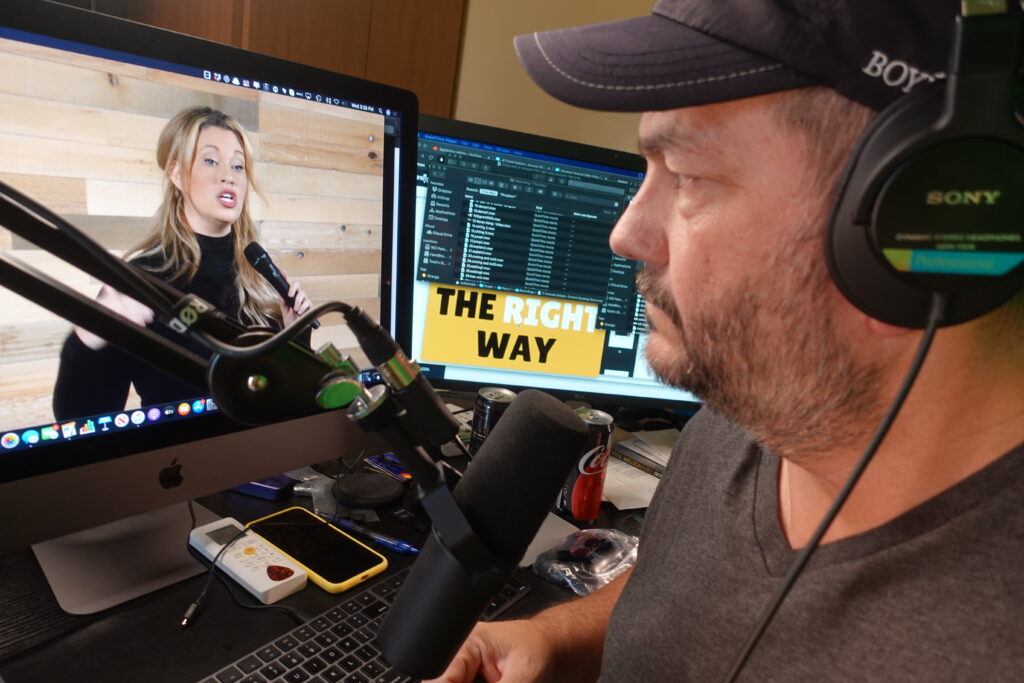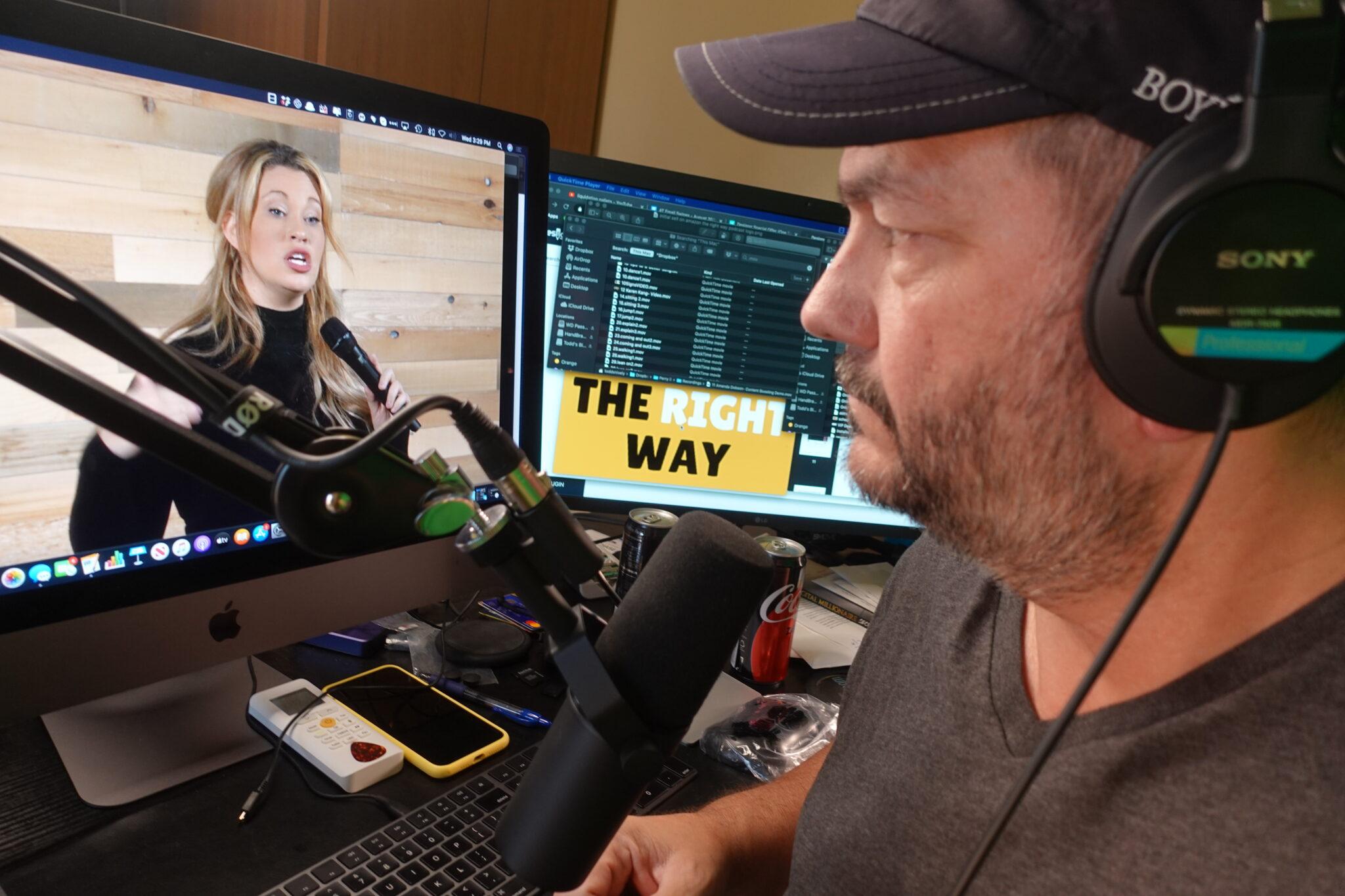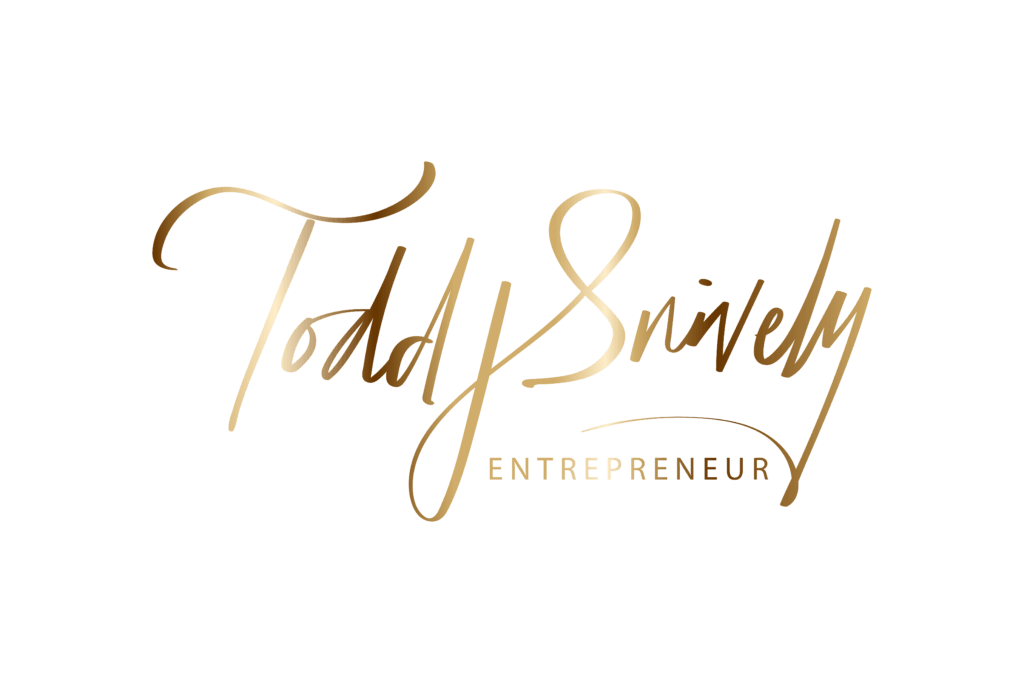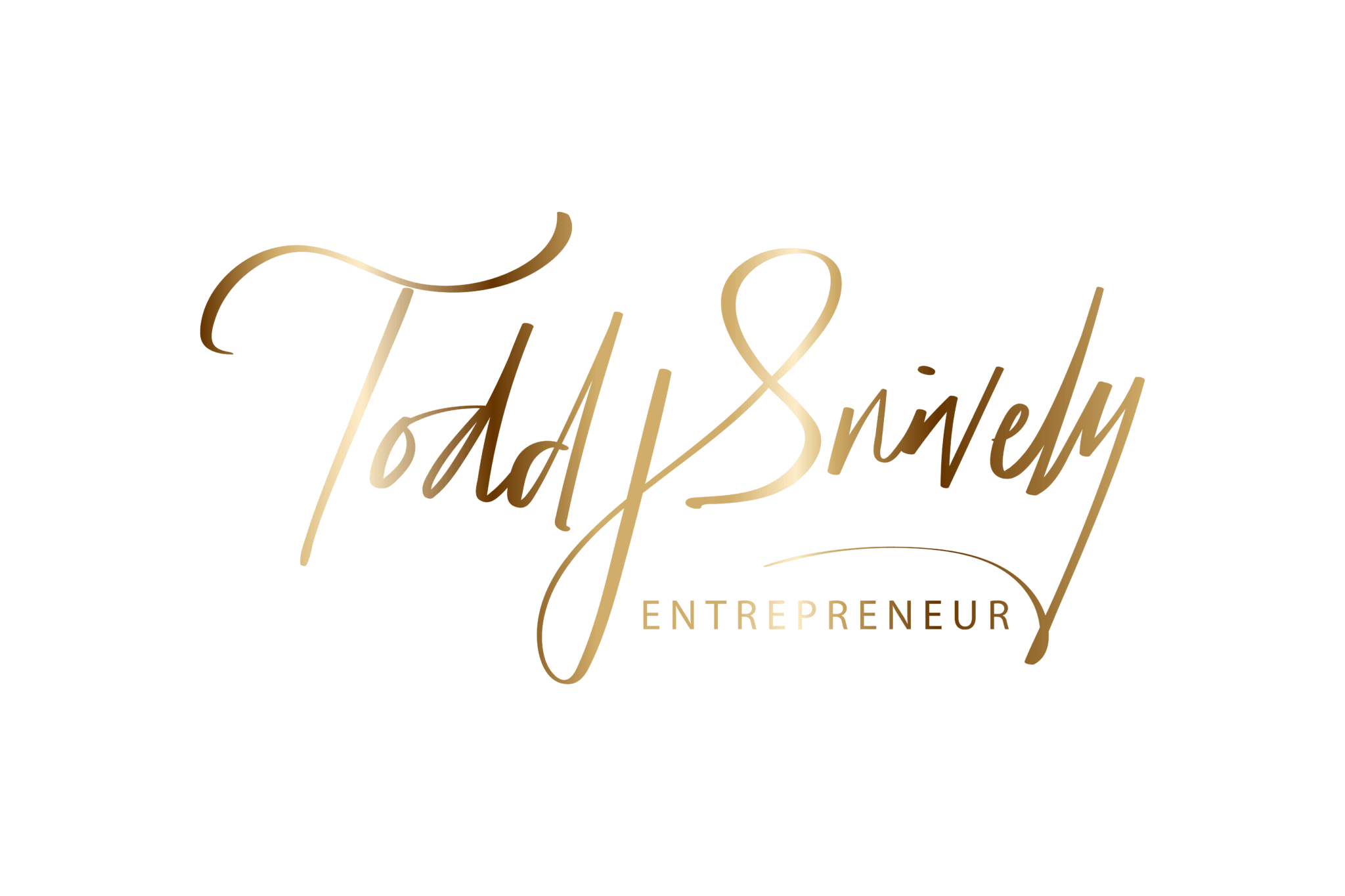 Please follow and like us: